I met Brayden Graft when he was just five-days-old. Little did I know then the impact he would have on my life.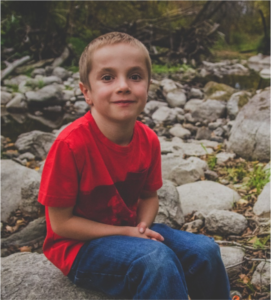 My friends Leanne and Tony had been fostering children for about five years and already had a baby at home when their social worker called about Brayden. They didn't even think twice about taking him home.
You probably have friends just like Leanne and Tony. Humble, hardworking people with a ton of love to give. Leanne has always had a soft-spot for children, with four of her own, but as her kids grew up and left home she knew she and Tony had more love to give.
Eighteen-months-later they were offered the chance to adopt Brayden and once again they didn't hesitate.
They couldn't imagine life without him. He had become their precious, fun-loving son.
Just a couple of months later, Brayden was diagnosed with Duchenne Muscular Dystrophy (DMD).
This month, my team members and I celebrated International Fire Fighter Day, and in honour of that, I hope you will read Brayden's story and consider making a donation to Muscular Dystrophy Canada (MDC).
>>