Muscular Dystrophy Canada (MDC) is extremely fortunate to have your support. We are truly grateful that even during these challenging times, together we are able to support the thousands of Canadians impacted by neuromuscular disorders to live their best lives. While at the same time work relentlessly to search for cures and ensure that the neuromuscular community has access to the right diagnosis', treatments and therapies.
Because of you, we are able to respond to the thousands of requests for support from our client's and their families, the neuromuscular research community and health care professional's each and every day.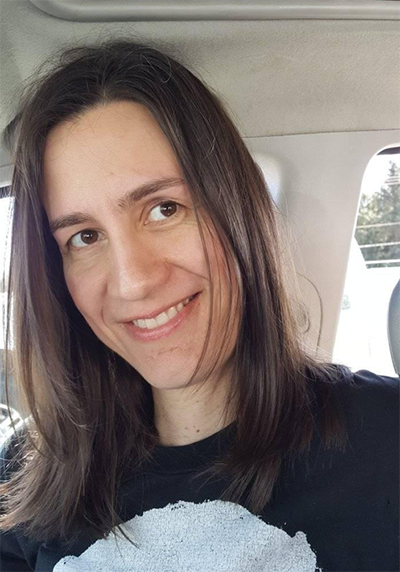 Canadians with rare disorders, like Susan Jahnke, are extremely isolated during this pandemic. Your support today, can help them create connections.
As you know, living with a neuromuscular disorder (NMD) has its challenges. Add in a global pandemic and it opens up a whole new set of obstacles.
We need your support
to ensure individuals, like Susan Jahnke, continue to get the support they need during these challenging times. Susan recently shared with us how difficult having a rare NMD has been this past year.
"I have a rare neuromuscular disorder that most people understandably haven't heard of, congenital fibre type disproportion. I have good days where I don't feel too bad, and don't think about my disability much - but I haven't had days like that during the pandemic. I'm confronted by being vulnerable every time I read the news or try to plan even a very limited outing. The reminder of how susceptible I am to the complications of COVID-19 is inescapable.
I miss seeing my friends, my mum and my brother, but the hardest part for me has been the tough choices my family had to make. My stepdaughter is in high school, and trying to balance keeping me safe, and keeping her life as normal as possible with her education and work, has meant that she's spending most of her time with her other parent. This has been such a painful balancing act."
Your support today will mean that people like Susan won't have to go through this difficult time alone. Your donation will ensure they can access the right services and supports to remove some of the many challenges they face. Together, we can ensure our Service Specialists across Canada are only a phone call away, equipped to work with each and every client and their families to break down barriers and alleviate frustrations.
Susan continued by sharing, "I also have to choose between getting the medical and healthcare I need, and risking COVID-19 exposure. Which is more important? It's such a hard thing to figure out, and my general health has really been suffering. I'm glad I'm able to stay in contact with my general practitioner over the telephone, but I'm missing out on critical care like physiotherapy and seeing specialists. One silver lining of the pandemic is how much it's highlighted the need for connection and I try to find new ways of reaching out, even on the hard days."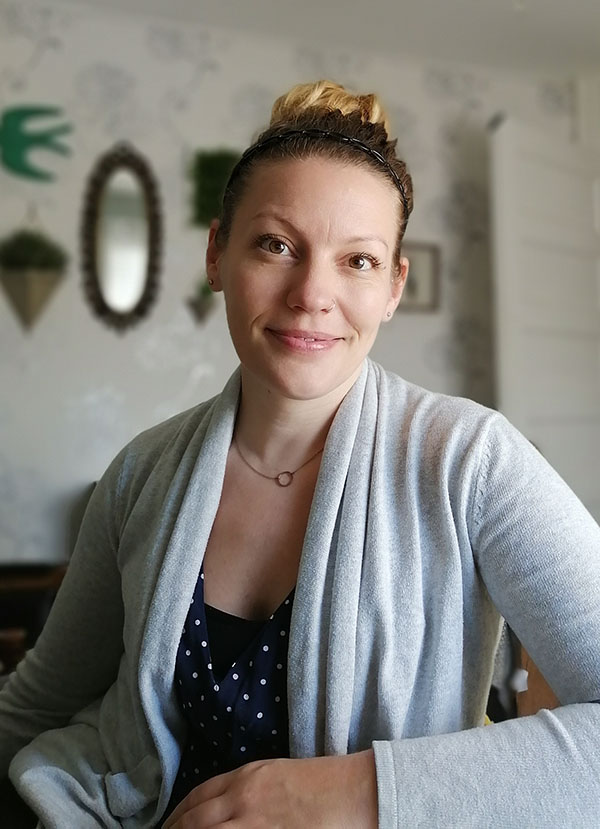 You can keep Service Specialists, like Courtney, just a phone call away for Canadians needing support.
Thanks to you, Susan can connect with friends in the neuromuscular community through virtual network meetings or pick up the phone and call an MDC Service Specialist.
People across the country affected by neuromuscular disorders have experienced similar challenges. Challenges no one should have to go through alone. That's why MDC is so fortunate to have supporters, like you, who recognize the importance of providing opportunities for connection – whether that's bringing individuals together virtually, or ensuring they have someone like me to reach out to for support," shared Courtney Stearns, MDC Service Specialist.
Like you, MDC is dedicated to being there for all Canadians affected by neuromuscular disorders. Your generous support makes it possible for Canadians to connect and support each other virtually. And, will mean investments to continue the research momentum we are seeing in Canada. Donors like you make the funding of these incredible research projects go from an idea to action. Please consider making another donation today to move more research projects forward.
I hope we can count on you to continue your support. Your generosity fuels our mission, passion, and hope for a future with cures for neuromuscular disorders. You make an incredible difference.
Warm regards,
Stacey Lintern
CEO, Muscular Dystrophy Canada
P.S. Your donations have funded incredible projects such as a research hotline to answer critical questions from the NMD community, a virtual clinical care program to support home-ventilation, a partnership to make nation-wide newborn screening for SMA a reality and evidence-based webinars to share timely information with our national community. Please consider making a donation today to propel even more critical initiatives forward.