Neuromuscular Disorders: Nutrition, Supplements & Healthy Eating During COVID-19
Learning Objectives
Learn about the best evidence to support healthy eating and nutrition for people affected by neuromuscular disorders.
Learn about the evidence to support use of supplements for people affected by neuromuscular disorders.
Learn about the Importance and ways to manage weight during COVID-19 pandemic.
Learn about practical strategies for eating well and keeping immune system strong during COVID-19 pandemic.
Opportunity to ask specialists questions about nutrition, supplements and NMDs.
Presenters
MARK TARNOPOLSKY, MD, PhD, FRCP(C) – McMaster University (Ontario):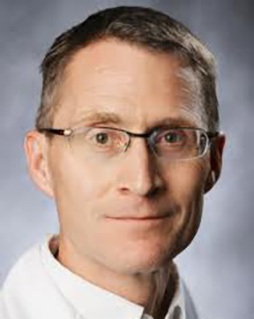 Dr. Tarnopolsky completed an MD and PhD (Cell Biology and Metabolism) at McMaster University and did residency training in internal medicine, physical medicine and neurology at McMaster and the University of Rochester, NY. He is currently the Clinical and Research Director of the Corkins/Lammert Family Neuromuscular and Neurometabolic Clinic and holds an endowed chair at McMaster Children's Hospital and Hamilton Health Sciences Foundation in Neuromuscular Diseases and is a Professor of Pediatrics and Medicine. He has published over 460 papers in the peer reviewed literature related to neuromuscular, neurometabolic and neurogenetic disorders, aging and exercise and nutrition.
LORRY CHEN, RD – Holland Bloorview Kids Rehabilitation Hospital (Ontario) :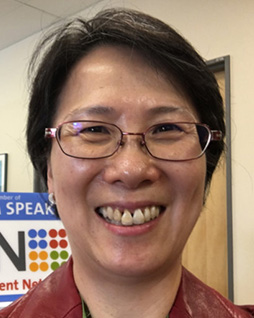 Lorry Chen has completed her dietetic education from Western University and has been in clinical practice for more than 25 years in a pediatric rehabilitation hospital serving children with disabilities. Addition to her clinical practice, her research interest includes exploring energy requirements, obesity and the evaluation of anthropometric parameters in children with disabilities. She has been a collaborator in several published research articles in peer review journals about obesity in children with disabilities.
LESLIE KRONGOLD, Ed.D. – Glass Half Full (USA):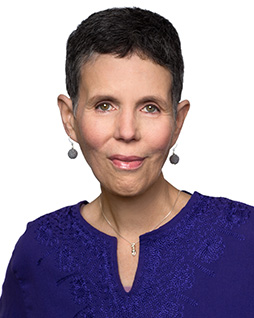 Leslie was diagnosed with myotonic dystrophy in 1998 and joined an MDA support group. Within a couple of months the group's facilitator resigned and Krongold was asked to take over. Since then Krongold has facilitated support groups for adults with neuromuscular disease for 20+ years, launched and trained support group facilitators for the Myotonic Dystrophy Foundation, and in 2016 took her work to the next level with a podcast, Glass Half Full. Krongold also recently served on MDA's National Community Advisory Committee for two years.
Talk Takeaways
Lifestyle and dietary factors, such as physical inactivity and inadequate food intake, may speed up disease progression in people with certain neuromuscular disorders. Avoidance of physical activity lowers energy spending and can put you at risk for weight-gain. In order to maintain bodyweight, people with neuromuscular disorders often consume too few calories, including key nutrients for maintaining skeletal muscle mass, such as protein. But it's important to remember, especially in the era of COVID-19, that a low energy, protein and micronutrient intake may limit the ability to withstand infections and other metabolic stressors.
Vitamin deficiencies may be a contributing factor in neuromuscular disorders. Vitamin B12 and Vitamin D deficiencies are most frequently identified in people with neuromuscular disorders. Vitamin D deficiency in myopathies seems to exceed the reported frequency in general population in Canada. It is important for people with neuromuscular disorders to be tested for and replaced for vitamin deficiencies.
Creatine, a popular supplement among athletes and weightlifters for its ability to enhance muscle performance, has been shown to help in rebuilding muscle strength for people with Duchenne muscular dystrophy. Creatine can contribute to modest increases in strength in people with a variety of neuromuscular disorders.
Some people with neuromuscular disorders are at an increased risk of dehydration and constipation due to low muscle tone. A high-fiber, high-protein, low-calorie diet with proper fluid intake (6-8 cups) is recommended for most people with muscular dystrophies.
In these uncertain moments due to COVID-19, many are out of routine and regular eating habits. There may be an urge to use food for a little comfort, or to fill time. A little is okay. But set aside a dedicated time and place to eat and appreciate the food—practice mindful eating. This is especially an important practice for people with neuromuscular disorders that experience swallowing difficulties (dysphagia) (e.g., Spinal muscular atrophy, Myotonic muscular dystrophy, Duchenne muscular dystrophy).
Watch Webinar