Coping with Stress & Anxiety During COVID-19
Learning Objectives
Learn about the impact of stress, anxiety and uncertainty on our brains
Learn how to identify signs and symptoms of increased stress and anxiety
Learn how to manage the increased stress and anxiety that you may have due to COVID-19
Learn about tips, resources and strategies to manage stress specific to children, youth and adults
Learn from other people in the neuromuscular disorders community by sharing tips and asking questions.
Presenters
KHUSH AMARIA, Ph.D., C.Psych – CBT Associates (Ontario):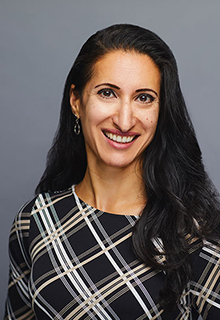 Dr. Khush Amaria is the Senior Clinical Director at CBT Associates. Dr. Amaria provides treatment for children, adolescents, and adults with anxiety disorders, depression, adjustment difficulties, parent-child relational difficulties, and other health- and coping-related problems. As part of her interest in community outreach, Dr. Amaria is involved in supporting parents, educators and caregivers on a variety of topics related to general child and adolescent development, mental health in children and youth, social skills and risk-taking behaviours in adolescence. Dr. Amaria is a member of the College of Psychologists of Ontario, Canadian Association of Cognitive and Behavioural Therapies (CACBT-ACTCC) and the Ontario Psychological Association. She is credentialed as a CACBT-ACTCC Certified Cognitive Behavioural Therapist.
KATY KAMKAR, Ph.D., C.Psych
Centre for Addiction and Mental Health (Ontario): Dr. Kamkar is a Clinical Psychologist at the Centre for Addiction and Mental Health (CAMH). Dr. Kamkar provides Evidence-Based Assessment services, Independent Medical Evaluation, Disability Management services and Evidence Based Psychological Treatment (Cognitive Behavioural Therapy) for Mood and Anxiety Disorders, Trauma and Stressor Related Disorders, including Posttraumatic Stress Disorders (PTSD), Occupational Stress Injuries to First Responders and on Psychological Distress in the Workplace. She is a member of Ontario Psychological Association (OPA), Canadian Psychological Association (CPA), and a Founding & Credentialed Member of the Canadian Association of Cognitive Behavioural Therapies (CACBT). She was also the Medical Practitioner for the Invictus Games launched by Prince Harry, Toronto 2017 and closely worked with the Service Members and Veterans. Dr. Kamkar is the Executive Director, Canadian Association of Fire Investigators (CAFI) & Regional Director, Ontario. Her current academic research is on PTSD and Moral Suffering/Moral Injury among Police and First Responders.
SCOTT JANSSEN, M.SW, R.SW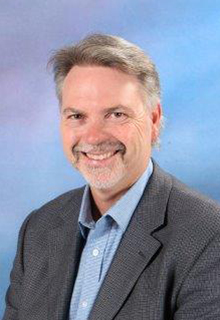 Nova Scotia Health Authority (Nova Scotia): Scott is a Clinical Social Worker and a member of the Motivational Interviewing Network of Trainers (MINT). He has been working in the field of problematic substance and process abuse for thirty years, and has practiced in his home province of Alberta, the Yukon Territory, and since 1998, for the Nova Scotia Health Authority (NSHA) Addiction and Mental Health Program in Halifax. Since 2007, Scott has been a Clinical Practice Educator providing staff training, and coaching and development with an emphasis on motivational interviewing. Scott completed his motivational interviewing Train the Trainer in 2006, and earned an Adult Education certification through Saint Francis Xavier University.
BROOKLYN MARX – (Ontario)
Brooklyn Marx is a graduate student from Guelph, Ontario. She is in the final year of her Master's program studying counselling psychology, with intention to become a registered psychotherapist upon graduation. Her personal experience living with Spinal Muscular Atrophy has informed her interest in supporting individuals and families as they navigate life with a disability. Specifically, Brooklyn is passionate about promoting independence and wellness through meaningful connections, advocacy, education, and disability affirmative therapy.
Talk Takeaways
Our "new normal" (life with COVID-related stressors) includes multiple different stressors or threats: social isolation, financial challenges, work/life balance, health scares and information overload. When we have such ongoing and chronic stressors, even when they are not all "life-threatening," we are at risk for responding on 'overdrive.' Symptoms of 'overdrive' fall into 4 categories: cognitive (i.e., constant worrying), emotional (e.g., anxiety, irritability, depression), physical (e.g. fatigued easily and low energy) and behavioral (e.g., changes in sleep and eating patterns).
Grounding is a technique that helps us re-orient to the here and now, bringing us into the present. This is a very easy-to-use sensory awareness technique if you-re feeling overwhelmed or anxious. You can engage any of your senses to help ground yourself in the present moment. For example, sit with your pet (if you have one) and focus on the feeling of their fur on your hands as you pet them. Or, take a walk or find a comfortable spot to sit outside in nature. Breathe deeply and focus on what you smell. Or go up close to a tree or flower and see what that smells like.
Amend negative thoughts. Catch the initial thought: I'm not going to be able to cope during this crisis. Check the thought by looking at the facts: There are real health concerns. I've managed with other difficulties in the past (e.g. family illness, job changes). There are supports in place from our community and government to help me get through it. Change and reframe the initial thought based on the facts: While there are real concerns and this is a challenging time, I have coped with difficulties before and there are supports and strategies I can use to stay healthy, like physical distancing.
H.A.L.T. (Hungry, Angry, Lonely and Tired): Each one of these four physical or emotional conditions, if not taken care of, leaves an individual vulnerable for self-destructive behaviors and stress.
Because of COVID-19, we're feeling and experiencing grief in different ways. We feel the world has changed, and it has. We realize things will be different. The loss of normalcy; the fear of economic toll; the loss of connection; the loss of humans.
Watch Webinar