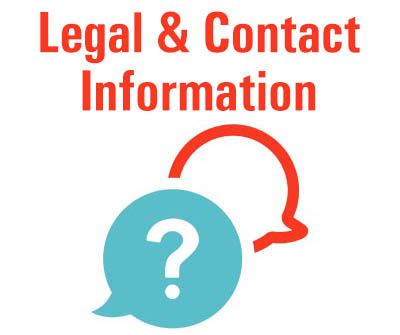 Making a Gift of Securities
Donating publicly traded securities such as stocks, bonds and mutual funds provides a great benefit to you and Muscular Dystrophy Canada. It is an easy and tax-effective way for you to achieve your philanthropic goals. For more information, please contact Patricia MacArthur at 800-567-2873, x4107.
Download the Donation of Securities form
Benefits
If you donate securities, you will eliminate the capital gains tax owing on the shares.
You will receive a charitable tax receipt for the fair market value of the shares on the date they are transferred to Muscular Dystrophy Canada.
You may donate securities during your lifetime or in your will.
For the greatest tax benefit, your security must be donated as an "in kind" transfer and not the cash proceeds from the sale of the security. Before making a gift of securities, please consult your advisor for advice on your donation.
I would like to tell you how valuable MDC has been to my life. For many years, I have pushed very hard not to use any devices on my daily journeys in home and outside. As a kid, I was diagnosed at 12-13 years old with Muscular Dystrophy (Limb-Girdle). From 1995 until now, my wife has been the most amazing person, taking care of me and my needs. She has been piggy backing me up and down stairs and to places I would never have seen if not for her. Now, both of us are almost 60 years old and those lifts will have to stop. We looked for a safer way and we found it – a hoyer lift and shower chair to help us do the daily things without the stress of falling while doing our piggybacking. After looking at the price of medical equipment, it's shocking and depressing knowing we cannot afford these items. However, my OT suggested to contact MDC and see if they can help. We made the phone call and they were so very helpful directing us how to make this happen, and happen it did!

We got both items about 4 weeks ago and a personal support worker showed my wife how to use the lift. We are so relieved to know we will not have to worry about the danger of falling. It's taken a huge weight off of us... all thanks to MDC and the amazing donors! Also the shower commode chair plays an important role in showering and bathroom duties. Really appreciative and very thankful for programs like MDC for helping with "daily living needs" some of us require in life. THANK YOU...THANK YOU...THANK YOU
Contact Us
We greatly appreciate your interest in leaving a gift to Muscular Dystrophy Canada in support of persons affected by neuromuscular disorders. If you would like to discuss options for making a lasting impact, please contact Patricia MacArthur at 800-567-2873, x4107 or patricia.macarthur@muscle.ca.
If you have already made plans to continue your legacy with a gift to MDC, thank you!
Please consult your advisor about making or leaving a gift to Muscular Dystrophy Canada.