Neuromuscular Disorders: Speech, Swallowing & Communication
Learning Objectives
Learn about the best evidence to understand the effect of neuromuscular disorders on speech and communication.
Learn about the evidence to understand normal swallow and changes in swallow for persons with neuromuscular disorders.
Learn about what a speech-language-pathologist is and how a visit with a speech-language pathologist can help with general strategies for improving safety of swallow and communication for people with neuromuscular disorders.
Learn about the importance and ways to manage speech and communication challenges during COVID-19 pandemic.
Learn practical strategies for improving communication and/or the use of augmentative and alternative communication (AAC).
Opportunity to ask specialists questions about speech, swallowing and communication.
Presenters
KIERA BERGGREN, MA, CCC-SLP – Virginia Commonwealth University (USA) :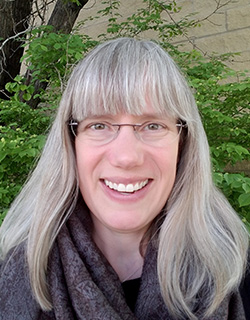 Kiera Berggren is a research speech-language pathologist (SLP) in the Department of Neurology at Virginia Commonwealth University. Prior to working as an SLP, she had trained as a chemist and worked as a research technician in several different labs. She started her second career as an SLP in rehabilitation following acquired neurological injuries such as stroke and traumatic brain injury. She quickly discovered a passion for working with individuals with neurodegenerative diseases and currently provides swallow, communication, and cognitive support to patients and families in multidisciplinary clinics for ALS and the MDA. Marrying her current career and her research background has allowed her to also be active in research in several neuromuscular diseases including myotonic dystrophy, FSHD, ALS, and others where she has been looking at orofacial strength, swallow function, and changes in speech.
LAURA J. BALL, PhD, CCC-SLP – Mississippi University (USA):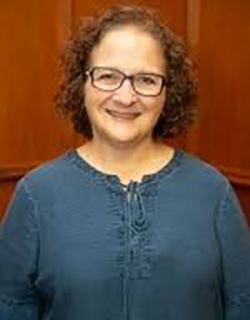 Dr. Laura J Ball recently moved to Mississippi University for Women after being the Director of Hearing & Speech Research at Children's National Medical Center in Washington DC. She completed her PhD at the University of Nebraska-Lincoln and has over 30 years' experience as a speech-language pathologist. She has research and clinical interests in complex neuromotor disorders across the lifespan. She has publications involving functional communication, augmentative and alternative communication (AAC), and neurodegenerative impairments including amyotrophic lateral sclerosis (ALS), spinal muscular atrophy (SMA), childhood apraxia of speech (CAS), neuroimmune disorders and white matter disease.
TRACEY LAGERQUIST, MSc, S-LP(C), Reg – Edmonton Catholic Schools (Alberta):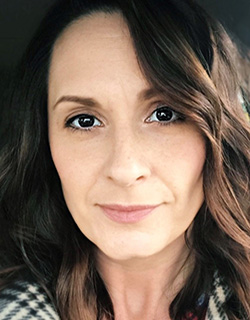 Tracey graduated with a Masters in Speech-Language Pathology from the University of Alberta in 2005. She has 15 years experience working with pediatric populations in both the healthcare and school systems. Tracey provided speech and language assessment, consultation and treatment for school-aged and preschool populations through Alberta Health Services for the first 13 years of her career. In October 2018, she took a position with Edmonton Catholic Schools providing support for children diagnosed with severe developmental disabilities or delays in Preschool and Kindergarten classrooms. Tracey is married and has two sons. Her oldest son has been diagnosed with Spinal Muscular Atrophy – Type III.
Talk Takeaways
Speech language pathologists (SLP) screen, assess, identify and treat a variety of concerns, delays and disorders. They work with individuals across age ranges (from infants to the elderly population). SLPs work independently or as part of multidisciplinary professional teams in a variety of settings. For children and adults with neuromuscular disorders, SLPs can provide a vital service helping patients with voice, speech, language, hearing, cognition, chewing and swallowing, and using technology and other equipment to improve quality of life.
In some neuromuscular disorders, the muscles we use for speech weaken, which can be related to an issue with the muscles themselves or the nerves that innervate them. Dysarthria is a speech disorder caused by muscle weakness in the speech mechanism, which can involve the jaw, tongue, lips, soft palate and larynx. Poor control of the jaw, tongue, and lips can result in imprecise movements and placement leading to loss of speech clarity. Weakness and loss of control of the larynx (voice box) can affect the ability to control pitch and quality. Breath support can also be affected due to weakness in the diaphragm.
In some neuromuscular disorders, the muscles we use for swallow weaken, which can be related to an issue with the muscles themselves or the nerves that innervate them. Dysphagia refers to abnormal swallowing. Ways to help someone with dysphagia at home: Be upright during meals; Provide small bites and sips; Alternate bites with sips to help wash down the food; Encourage additional swallows to clear mouth if residue is visible; Limit talking with food in the mouth; Avoid distractions during oral intake; Limit quantity of food or liquid available at a given time; Control rate of intake; Consider smaller, more frequent meals to limit fatigue at mealtimes; Stage meals having more difficult items earlier in day or in the meal.
Augmentative & Alternative Communication (AAC) includes strategies, methods and technologies to support communication. AAC is also a form of assistive technology (reduces barriers for an individual). AAC enhances quality of life (i.e., communication enhances ability to achieve, express emotions, expand independence, express needs, be understood, advance personal relationships, improve relaxation & recreational interactions, broaden school interactions, build a support system). Multiple barriers to obtaining & implementing AAC for people with neuromuscular disorders (e.g., funding, delayed referral, lack of system trials, transportation, limited device/access availability).
Many SLPs have adapted screening and therapy materials to an online format that are easy to use during tele-practice sessions to support people with neuromuscular disorders and their families. There are certainly benefits to virtual SLP visits including: Increased contact with clients and their families (i.e., no travel time); More opportunity to build capacity with family and caregivers; Materials and videos can be used/viewed many times for repeated practice.
Watch Webinar