If you are in a position to help provide Canadians with support, please donate! We have donors who are willing to match all funds raised online up to $125,000!
As the COVID-19 pandemic continues, we are all facing uncertain, challenging times. We know our neuromuscular community is particularly vulnerable and needs our support now more than ever.
In fact, use of our research hotline has increased more than 300% with questions from Canadians worried about COVID-19 and the ramifications for those at risk. And, our Service Specialists are taking more calls for assistance than ever, while making sure they are keeping up to date on continuously evolving information and changes in the healthcare system so they can help Canadians impacted by a neuromuscular disorder access the care they need quickly.
At the same time, our ability to raise funds to provide these services, programs and healthcare system navigation support has been drastically reduced. In order to protect the health and safety of our clients, staff, and partners, we've had to postpone or cancel major fundraising events that cover the expenses of these support services.
There is now an urgent need to raise funds to meet the increased demand this pandemic is having on our services so that, together, we can continue to provide Canadians with the assistance they need at this critical time. Canadians like the Caskanette family.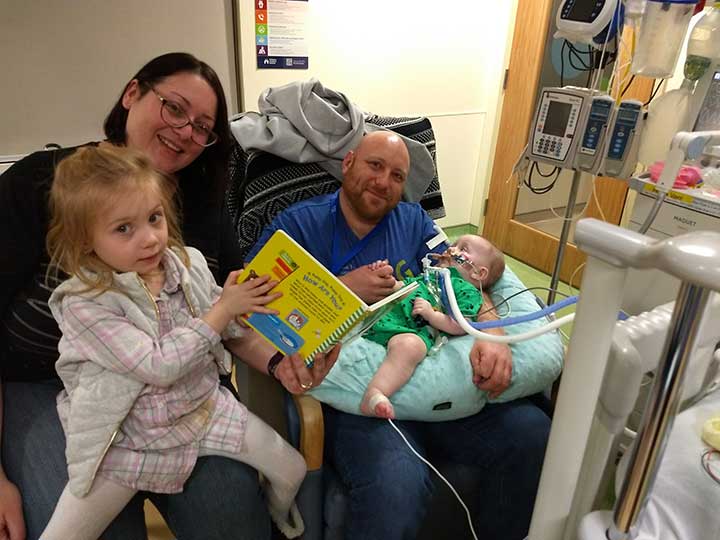 The Caskanette's two-year-old son, Nolan, who was diagnosed with Spinal Muscular Atrophy (SMA) type 1, has a tracheotomy and requires 24-hour care and support. Because of his respiratory challenges, Nolan is particularly vulnerable right now.
"This is a difficult time for everyone, but especially for families living with neuromuscular disorders," says Kerri, Nolan's mom. "We are grateful for the support of MDC and their Service Specialists. They have been absolutely amazing in providing support and guidance during this very scary time."
You have MDC's commitment that we will do everything we can to continue to support our clients and their families by providing essential programs and services, and advocating for them during this crisis—but in this period of uncertainty, we need your help.
PLEASE CONSIDER GIVING TODAY AND HAVE YOUR GIFT MATCHED BY OUR GENEROUS DONORS
If you are struggling and need assistance, please call us at 1-800-567-2873 for support. Please note that due to the high volume of calls over the network, you may experience a delay, but please be assured that we are here for you!
If you have trouble getting through to us, please do not hesitate to reach out via email to info@muscle.ca.